UTILITY COMPOSITES, INC.
1-800-460-6933
BLACK MAGIC® ENGINEERED POLYMER STAPLES

BLACK MAGIC

® staples are cost saving, completely non-metal staples used in retread tire manufacturing. Utility Composites INC. manufactures and sells BLACK MAGIC® engineered polymer composite staples for pneumatic staplers. Our composite fasteners are made in the U.S.A. and are marketed and sold worldwide through a dual strategy of both direct sales and also through a select group of industrial distributors strategically positioned around the world.
Applications include
Holding spliced ends of tread
Holding wick pad
Holding poly film in place
Holding tire tags
Benefits
No need to remove
Reduced envelope puncture & wear
No cut or abrasion marks from removing
Fewer tire re-runs
Fewer in-service failures
Black color matches tires
Features
Melts during cure cycle
Low melt formula available for cure chambers <215&deg
Completely non-metal
Any one of these benefits is an excellent reason to use BLACK MAGIC® staples
Read our Tire Retread Brochure. ( Adobe PDF document )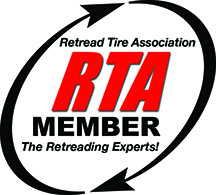 Contacts
Utility Composites INC.
2704A Meister Place
Round Rock, Texas 78664
USA




512-255-8525
800-460-6933
512-255-8709 (fax)
info@raptornails.com or contact information form